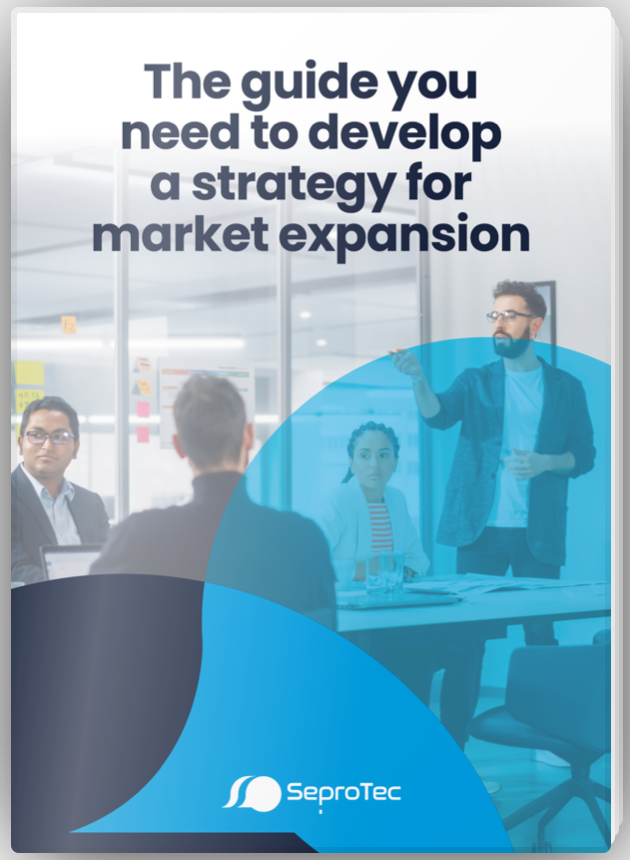 Does your company operate in more than one market? If you are in a constant expansion strategy or you are just starting out in new countries… We have a new guide for you!
What's inside?
We'll tell you what expansion into new markets is, what advantages it has for your company, and why it's important.
You'll find the key steps to consider in an expansion strategy.
You'll see why now is a good time to expand into other markets.
And then… we'll tell you how SeproTec can be your partner to achieve extraordinary success in new markets.
Why should you download it?
In today's global and digitized context, market expansion often has to do with a company's internationalization. Why? It is one of the best ways to extend a company's reach and find new customers.
Fill our this form and discover the essential tips for a successful expansion strategy!
The guide you need to develop a strategy for market expansion