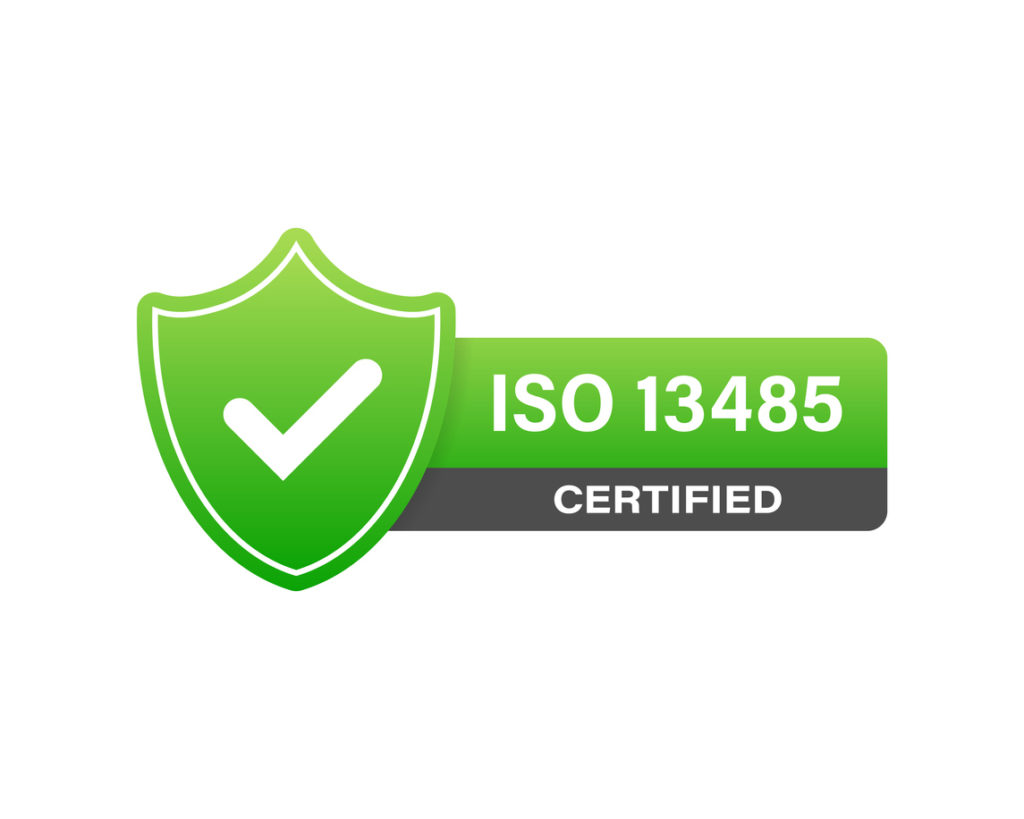 SeproTec Multilingual Solutions has made another breakthrough in its medical translation services, becoming one of the few agencies on the market to receive ISO 13485, ISO 17100 and ISO 9001 certifications.
As a company that provides high-quality multilingual services, at SeproTec we highlight the importance of certifications with different ISO standards, such as 13485, 17100 and 9001. These are essential to validate the translation of medical, scientific and technical content that we offer, showing that they conform to the most rigorous and recognized standards that exist. Below, we explain in detail of what these certifications consist, as well as what each standard includes and what it contributes, both to us and to our clients.
What does it mean to have these certifications?
SGS, a world leader in inspection, verification, testing and certification, has awarded SeproTec Multilingual Solutions ISO 13485 certification for its translation services in the field of medical devices. Health sciences is one of the sectors in which SeproTec is most specialized. We carry out translations of medical content with the highest level of precision, fully aware that errors cannot be tolerated. Lives are at stake.
Having these validations is a guarantee that our work meets the highest standards imposed by the Quality Management System. This includes the ISO standards that must be met for a maximum service guarantee. In our case, we comply with three of these standards in terms of quality, and one in terms of the environment, ensuring, in each of our projects, the highest level of dedication, effort, precision, responsibility and safety.
ISO 13485 standard for medical devices
The standard ISO 13485 is a quality management system used by manufacturers, importers and distributors of medical devices. A medical device is any instrument, apparatus, device, machine, equipment, reagent for in-vitro use, computer program, material, or other similar or related article, which is intended by the manufacturer to be used on people for a health-related purpose.
It is a standard that is aimed not just at manufacturers of medical devices, but also at the suppliers with whom they interact throughout the medical device's life-cycle. Translation becomes associated with the medical device as soon as it is exported to other countries, with the need arising to translate its labeling, user instructions, and other marketing materials, to give just a few examples.
This ISO 13485 standard effectively embraces the quality processes that must be followed with clients from the medical and diagnostic device industries, as well as the hospital and dental clinic supply industry. It is a system guaranteed by the rigors of an independent external audit, and it focuses on issues of great importance such as safety and excellence. Both of these issues are of particular relevance in the medicine industry.
ISO 17100 and 9001 Standards
These two standards are even more important in translation services. The first one, ISO 17100, specific to the translation sector, lists what requirements for each issue must be met as regards the minimum qualification for translators, management of central processes, availability of resources, data protection and confidentiality.
For its part, the ISO 9001 standard ensures a good relationship between supplier and client through a universal language, as well as the ability to provide a service. We always meet both external and internal requirements within our organization, in addition to following cycles of continuous improvement and respecting other labor issues.
These are all advantages for clients
The benefits of working with an ISO 13485 certified language provider include easy integration of supplier and client quality systems, cost reduction and risk minimization in client audits, and the ability to shorten the qualification processes, significantly reducing the allocation of resources and overhead for monitoring suppliers.
Obtaining this latest ISO certification confirms SeproTec's commitment to the most rigorous and recognized QMS standards applied in the health sciences industry.  Over the years, SeproTec has worked with many leading health sciences organizations, including pharmaceutical companies, biotech companies, medical device manufacturers and CROs, and we currently have 110 active clients in the sector, while in 2020 we translated more than 109 million words for the industry, our best endorsement.