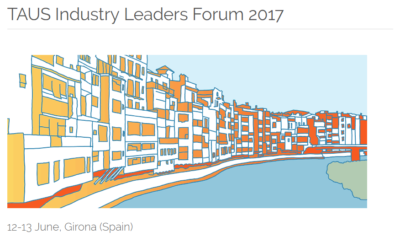 Quality is communication and measurement
We are all aware that clients have different needs. The MT Department at SeproTec uses a measurement tool from TAUS, DQF, to deliver the right quality to our clients. This is how we reach client satisfaction.
At the TAUS Industry Leaders Forum, to be held in Girona next week, our MT Department will be setting the stage for the round table about Normalizing Quality Management. Panelist will show the way they have integrated DQF in their CAT tools, their experience using DQF and also we will learn about the implementation of Quality standards in the industry.
It is a great opportunity to meet colleagues from the industry and share our different experiences on using DQF and some other quality measure tools.
See you in Girona!