SeproTec has been ranked #31 in this year's Nimdzi Largest Language Service Providers in the World Report (The Nimdzi 100 2020).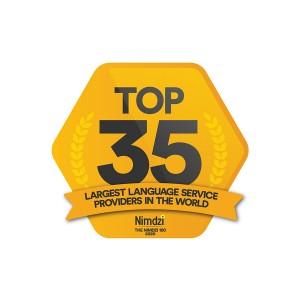 The report describes the size and state of the language services industry in 2020, including the ranking of the top 100 largest language service providers.
We have also been ranked #10 among the 30 fastest-growing LSPs with a growth of 41.6% in 2019.
On this occasion, we would also like to thank our entire team for their hard work and say Thank you! to our clients worldwide for their trust.