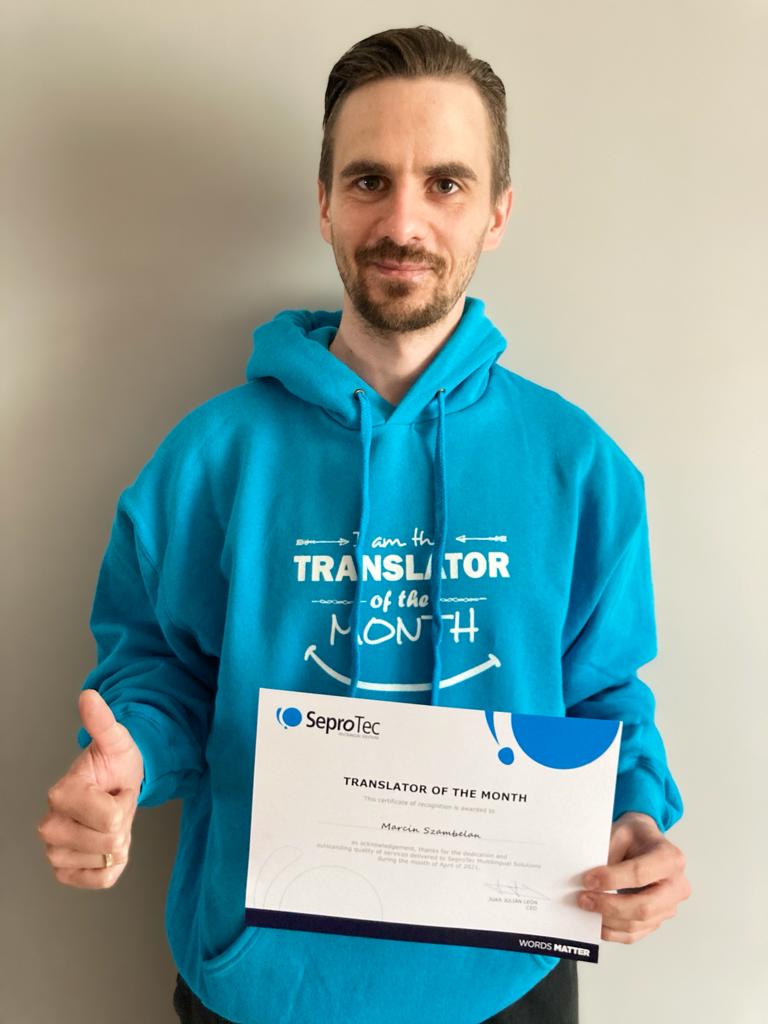 Let us announce April's winner of the 2021 edition of our Translator of the Month action!
This initiative is our way to way to say thank you! and recognize the efforts of the industry professionals: translators, the driving force behind every translation company's success.
We would like to introduce you to Marcin Szambelan, a highly appreciated translator at SeproTec.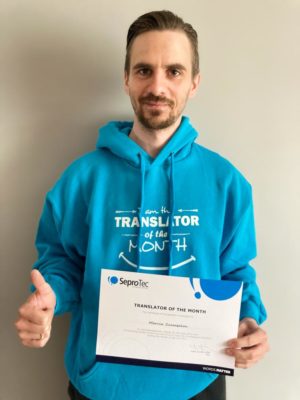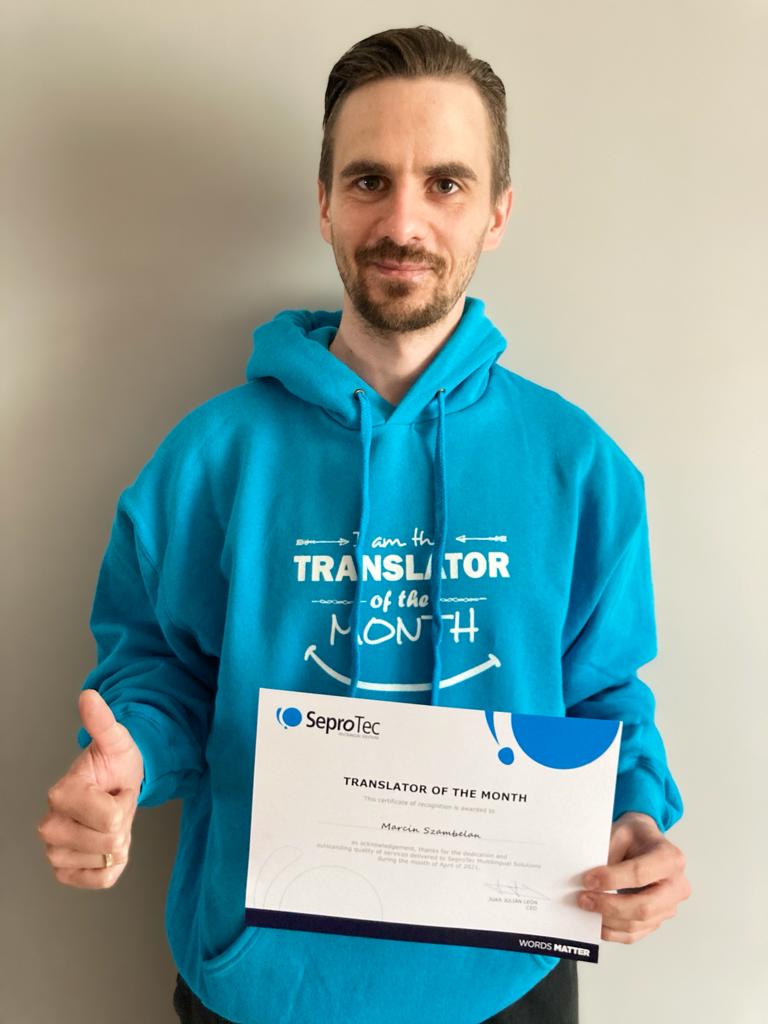 Good morning Marcin,
You have been collaborating with SeproTec since 2016, that is a long time! What do you enjoy most about working with us?
Variety of projects, for sure. It's a great feeling to know that you have a freedom of choice when it comes to selecting projects that match your interests or field of expertise. I also enjoy working with the Vendor Portal, as it facilitates the work tremendously.
You work with many different languages: Chinese, English and Polish. That's impressive! What are the most common translation problems in Polish, your mother tongue?
Hmmm… that's a hard one. I've been in the business almost a decade and during this time I've faced many issues, both as a translator and reviewer. If I were to name just one specific problem, it would be the fact that Polish language is characterized by a high degree of inflection. This has some implications on the final output.
You are a such a car fanatic! It probably explains why you specialise in the automotive field… How did you become interested in this particular field?
Funny story. One day my car broke in the middle of the road and it was towed to a local workshop which charged me a hefty price. On that day I decided to take matters into my own hands. I bought a set of tools and started studying manuals, technical documentation etc. Before this incident cars were like magic to me, now they are like a bigger version of Legos for bigger boys 😉
What is your biggest strength as a translator? And your biggest weakness?
I think accuracy and precision. And my biggest weakness? It's hard for me to say no to new projects even if I'm working my socks off. I'm a workaholic!
What does your dream career as a translator look like?
I'm living my dream, to be honest. Every day brings new challenges and I'm more than willing to face them.
Thank you so much Marcin for taking the time to answer our questions.   It's been a pleasure!