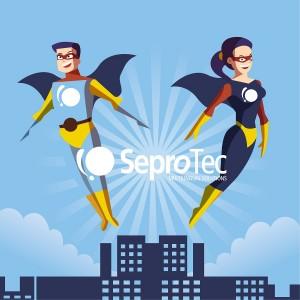 Superheroes in real life: SeproTec's project managers!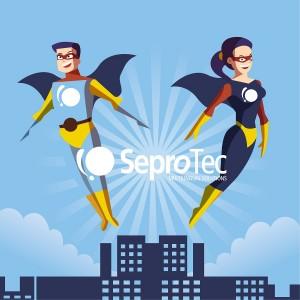 We won't talk about what you all know already—who the translation project managers are and what they do. We know their role is to coordinate the translation process, from the first customer inquiry to delivery of the final files—no matter how the situation develops, the client must get a properly completed translation! In the meantime, this is all about the 50 other small tasks. Easy peasy? We just want to mention a few characteristics that our project managers possess and without which—well—things could look quite a bit different! Making hard decisions, taking responsibility and thinking outside the box are essential to being a successful project manager.
According to the Project Management Institute: "Project management is the application of knowledge, skills, and techniques to execute projects effectively and efficiently. It's a strategic competency for organizations, enabling them to tie project results to business goals—and thus, better compete in their markets."
In other words…
It's about being perfectly organized and keeping track of all the projects happening at their different stages.
It's about having a deep knowledge and a big picture view of each project.
It's about supporting both the client and the translator—which means project managers should be diplomats too! Without effective communication with both parties, the project manager could not possibly predict the risks and find solutions to the various challenges that may arise along the way.
It's about being client service-oriented—it's also about relationship building: earning a client's trust and ensuring that the client always has a single point of contact, being detail-minded (terminology and style guidelines!), possessing excellent verbal and written communication skills in multiple languages—well that goes without saying—and being deadline-driven and proactive.
At SeproTec, project managers are familiar with both the translation and proofreading processes as well as quality standards. They can—at any moment—redistribute a task, agree on something with the client, or find a way out of an extraordinary situation.
This is how the project managers are our everyday superheroes!