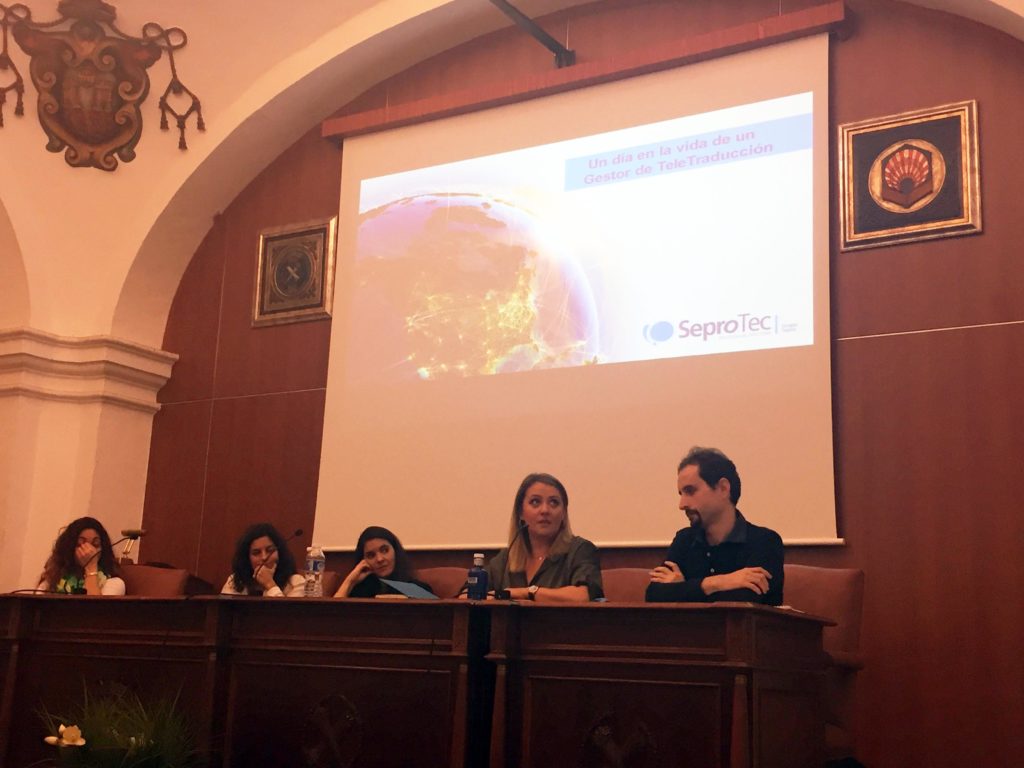 Dora Murgu and Carlos Casalengua were speakers at the Telephone Interpreting Conference organized by the University of Cordoba within the framework of the Galileo University – Company project.
The conference was held in the University of Cordoba Auditorium to a full house, with the participation of Raquel Lázaro from Alcalá de Henares University, Adriana Jaime from Migralingua, and Sandra Jiménez from Interpret Solutions. SeproTec Multilingual Solutions was represented by Dora Murgu and Carlos Casalengua, two experts in telephone interpreting from the Spanish multinational.
The talk by Murgu and Casalengua was titled "A day in the life of a TeleTranslation Manager" and was quite well received by students of Translation and Interpreting at the University of Cordoba as it also included real-life recordings of the management of telephone interpreting requests, and presented a vision of this service as a potential professional opportunity.
The results of the Galileo project will be published as a monograph on telephone interpreting by the prestigious publishing firm Peter Lang.
As a pioneering company in telephone interpreting management in Spain, we would like to express our thanks to the University of Cordoba, and especially to Doctor Ruiz Mezcua, for organizing this fascinating conference and providing us with the opportunity to share our experience with the educational community.