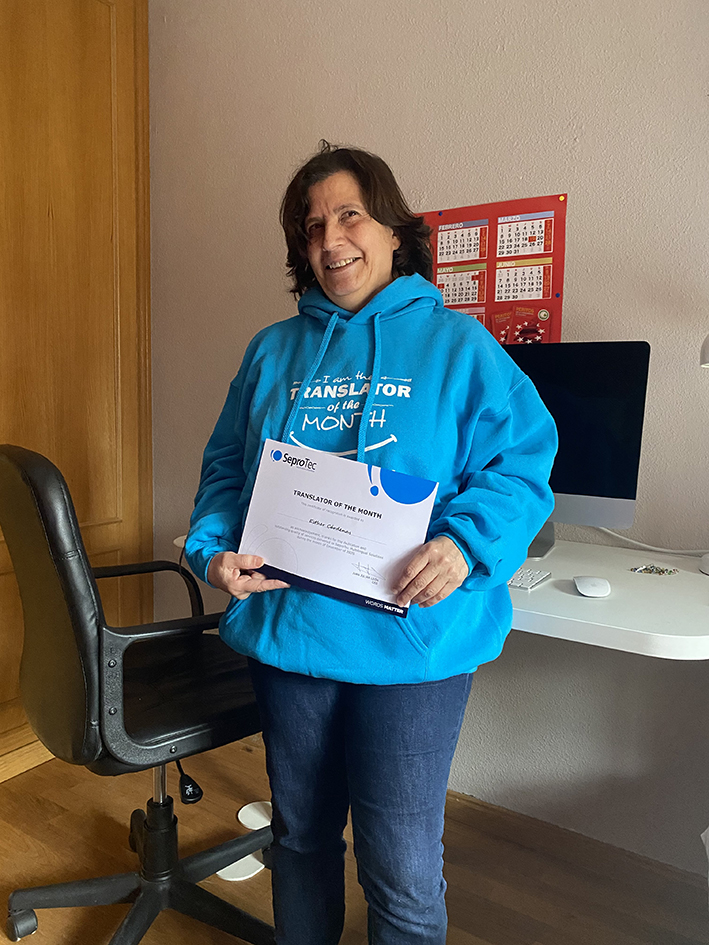 We are more than happy to announce the December winner of the 2020 edition of our Translator of the Month action!
Translators' work is of vital importance in every translation company. This initiative is our way to way to say thank you! and recognize the efforts of the industry professionals.
We would like to introduce you to Esther Cárdenas, one of our most multifaceted translators!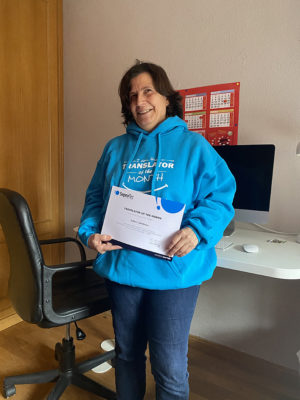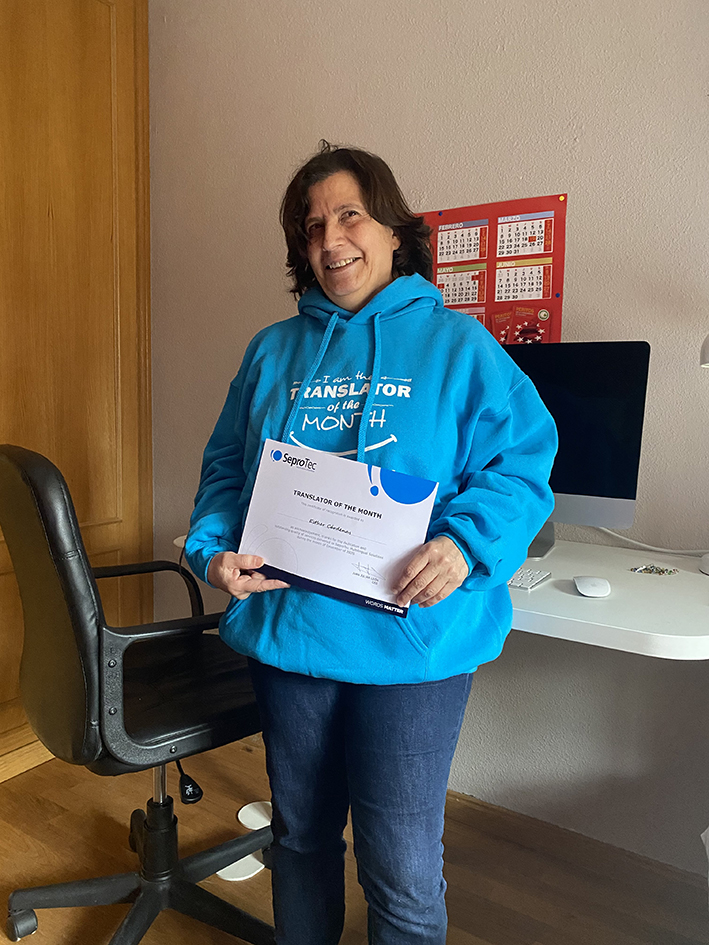 You studied Philology, that is very interesting! When you chose that path, did you know that you wanted to be a translator or was it something that came with time?
I decided to study Philology from a very young age, and I also studied History (13 years at the University!!!). This was in response to my interest in communication with, in understanding the human being… I believe that these two studies have provided me with key tools to understand the exact meaning of what is intended to be communicated.
Translation and I have always gone together, and at the age of 15 my hobby was translating into Greek and Latin classics; I have had different jobs, but in all of them I have been entrusted with translation tasks, an activity that I have also carried out -as a hobby- in parallel with those jobs… until I decided to dedicate myself exclusively to this exciting adventure that is translation.
You are such a multifaceted translator! You have translated some articles and other literary texts. That is impressive! Do you prefer translating literary texts or more technical ones? Why?
What I prefer is to translate, everything is interesting. Each text is an exciting challenge that helps me to quench my thirst for knowledge because a translation involves a work of documentation (I mentioned my university years earlier, I always wanted and want to learn more!) When I start a translation job, I always think about two things:
-The social service that involves facilitating communication and knowledge transfer between people and organizations.
-Modelling words as if I were building a work of art, something beautiful and useful.
You work with four different languages: German, Basque, English and Spanish. What is your preferred working language combination?
I like them all, but I must admit that Basque and German are two languages that attract me very much.
How does the current situation worldwide affect your life and work as a translator?
Well, thank God, they haven't affected me at all because I work at home and I can go out in the mountains with my dog, which is a way of seeing my friends while we walk. New technologies allow us to keep in touch with family and friends but we must not forget the many people who are having a hard time. Precisely, all this makes me aware of my responsibility towards others.
Do you have a life motto?
Of course, my motto is to do everything as perfectly as possible, even if no one sees what I do. I used to think that it was the will that moved me, but I have realised that what moves the world is Love, so, with capital letters.
Thank you so much for your time, Esther.  A pleasure to chat with you and congratulations!