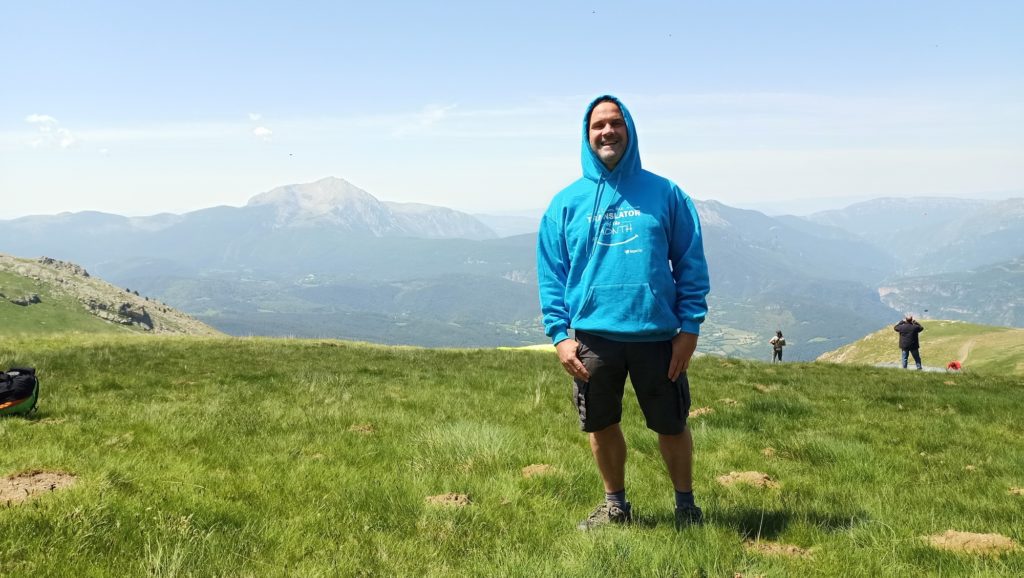 We announce the May winner of our Translator of the Month action at SeproTec!
This initiative is our way to way to say thank you! and recognize the efforts of the industry professionals: translators, the driving force behind every translation company's success.
On this occasion we would like you to meet Julio Amago a well-known translator of this house for the last 15 years and we invite you to read a brief interview with him.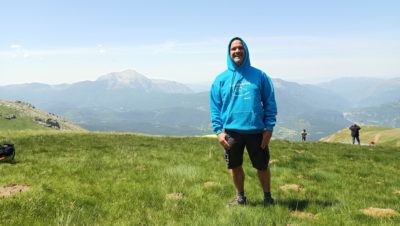 You have been working with us 15 years now! That is a lot, you are such a veteran. What do you enjoy most about working with SeproTec?
I'm not sure how I feel about being called a veteran. Sometimes it seems like I'm still just starting out, and I keep studying and learning every day—about translation, about running a business and about my different subject matters.
What I enjoy the most about working with SeproTec is the varied nature of the jobs I get through the agency.
You work with many different languages: Catalan, English, French, Portuguese and Spanish. That is impressive! Is there any language you can't handle?
There are many languages I can't handle. To start with, all those languages you mentioned are concentrated around Southern Europe, and that's only a small corner of our big world.
I lived in South Korea for two years as an English teacher and I really wanted to learn the language, but it proved to be extremely difficult. There were no courses for foreigners in the small city I was living in, so I studied with some books I bought and was always taking notes in a little notebook I carried everywhere. I tried really hard and I could get along with basic needs and conversation, but nothing like the way I can communicate in French and Portuguese, for example, which share so much with Spanish and even English.
This was twenty years ago now, so although I still remember the basics and many of the names of the terrific Korean dishes I have lost most of the vocabulary and grammar that I learned with so much effort.
You were an English teacher before working as a translator. That is awesome! When did you realize you wanted to pursue a career in translation?
While travelling you always find yourself translating, trying to decode a menu or to find your way in an underground system, and that got me thinking about what it would be like to do it professionally. When I got back to Spain after my time in Korea, while I was working as a teacher of business English, I found a job offer in a company specialising in pharmaceutical and patent translation and I thought that with my background in biology that would suit me just fine. They loved the test I did for them and that's how I got started as a full-time translator. The switch to freelancing came later.
Although you specialise in medical translation, as a multifaceted translator yourself, you might have other fields of interest. Is there any other field you enjoy working with?
I enjoy many fields, especially those that are technical and science-related, and I would love to work with extreme sports since I enjoy rock climbing and paragliding in my spare time, but I haven't yet looked into doing it professionally.
You are also passionate about traveling! Is working remotely while traveling easy? What is your next destination?
I always work remotely, even when I'm at home, so that's not really the challenge. The challenge depends on your destination and mode of travel, since you are totally dependent on the internet for work. So it's easy if you just rent a nice Airbnb with a super-fast connection for a weekend or longer, but it's nearly impossible if you are roughing it.
I was travelling overland in Mexico a few years back and at times I had to reject jobs or ask not to be sent jobs with urgent deadlines if I was moving between different places, because I could not guarantee whether I would have a good connection or not until I got to my destination. I remember one time when there were problems with the connection and I was late with a job with an important deadline. Both the PM and I were tearing our hair out! That was very stressful so I try to be more careful now about translating on the road. It's also nice to take a break every now and then!
I'm not sure about what my next destination will be. I would like to start by going back to the UK after almost 8 years away from Europe, but for now I'll just keep enjoying the little corner of the Pyrenees that I've been calling home for the last 10 months.
Thank you so much, Julio.  Have a great summer ahead!