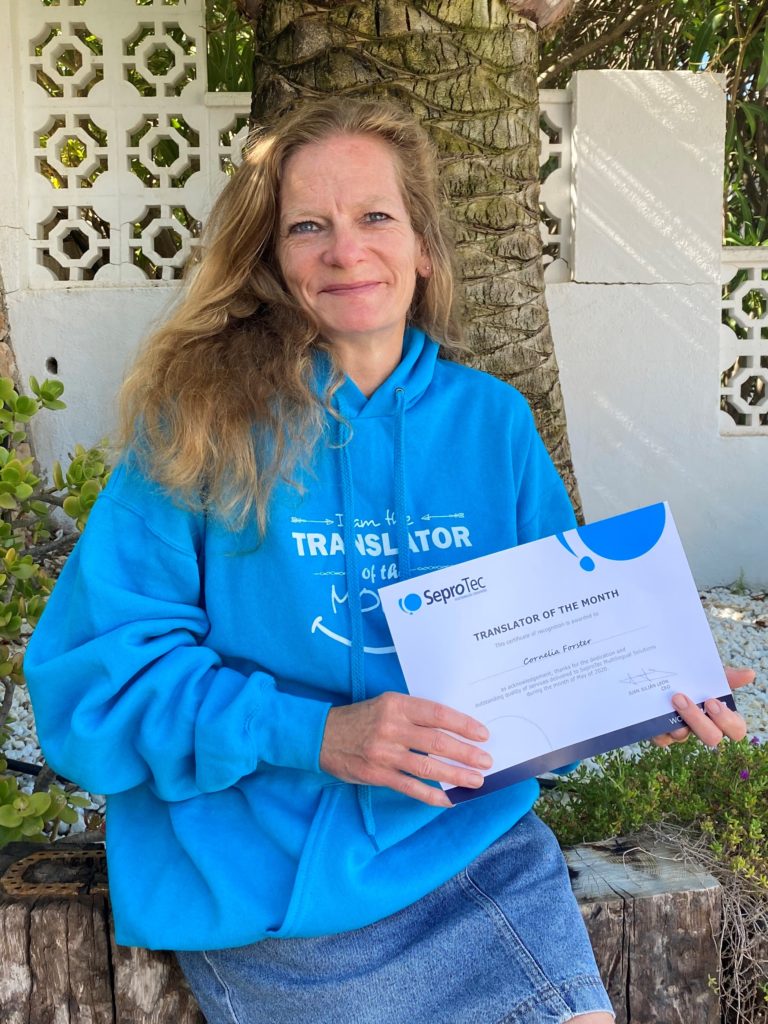 Translators are the driving force behind every translation company's success. This initiative is our way to way to say thank you! and recognize the efforts of the industry professionals.
Today we chat with Cornelia Forster, one of our most trusted German translators and the Translator of the month in May. 
Congratulations Cornelia and thank you for taking the time to talk to us.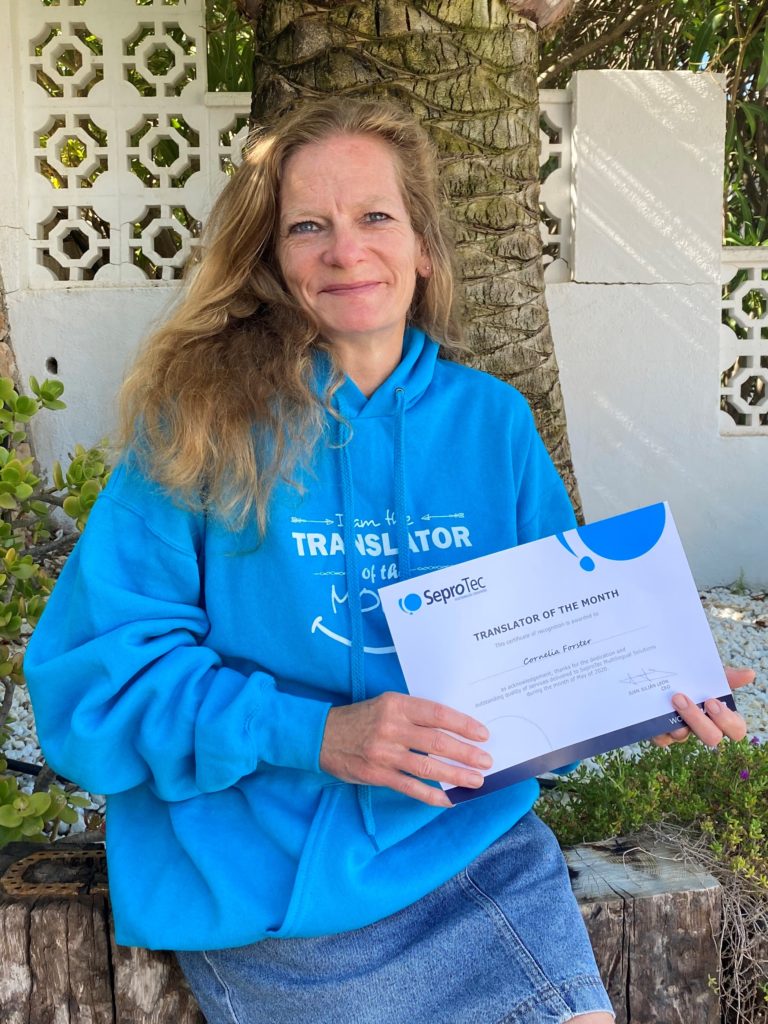 When did you realize you wanted to pursue a translation career?
I studied translation and interpreting, and always wanted to work as a translator and interpreter. Working for different companies in London only turned me into a "part-time" translator, and the same happened in my jobs in Spain. Only when I decided to work as a freelancer, I reached my goal to become a full-time translator/interpreter.
Being a freelancer, how do you balance work and personal life?
It took several years to keep work in the office and not let work encroach on my free time. It helps to make do-lists and set clear deadlines, and specifically arrange activities.
What do you start your workday with?
I first organize, what I have to do outside of work during the day or in the evening, then I look at what I need to achieve or complete during the day, prioritise the projects, and then I start work.
It is often said that translation is an underrated job. Do you think that people understand and value this profession or are there any misconceptions?
Anybody who does not need translations looks up to people who speak more than one language. However, as soon as they have to pay for translations, the situation changes and I feel we're underrated. I also feel they do not appreciate that we had to go to university to learn our skills, and swear before a court that we take responsibility for the correctness of our translations, which are a vital means for international communication.
What do you enjoy the most about working as a translator?
Being my own boss, and the variety of subjects.
What advice would you give to beginner translators?
Take your studies seriously, and live in the country or countries of the languages you're translating from for a few years to understand the language and culture better.
_________________
Thank you so much, Cornelia! It's a great honour to have you among the team of our translators. And… enjoy your SeproHoodie!