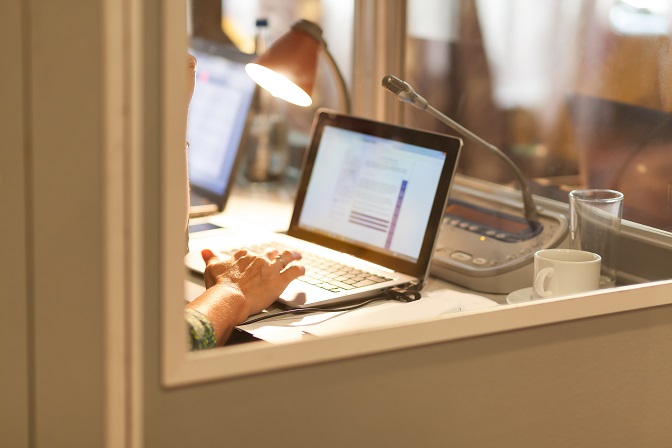 Interpreters are professionals who facilitate communication between two or more parties who do not speak the same language. It could be said they are the channel via which a message is conveyed despite the difference between languages. Their function is vital and, therefore, they require certain skills to be able to perform it optimally.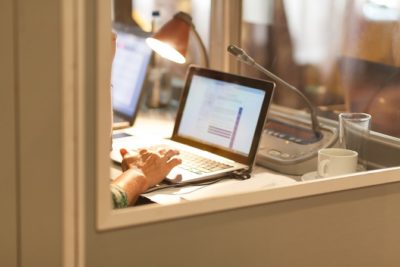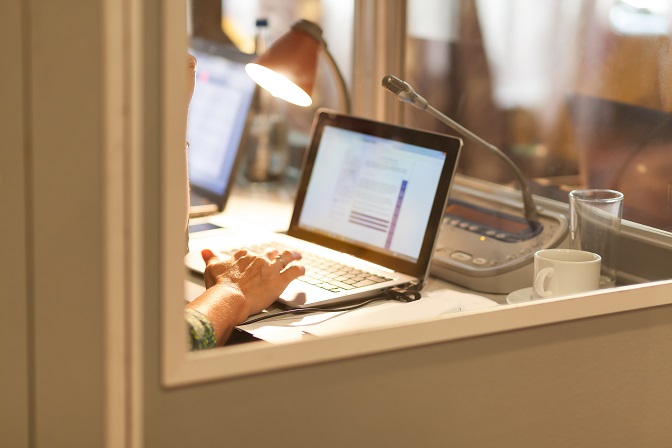 10 essential qualities that professional interpreters must have
At SeproTec we are aware of the challenges involved in the recruitment of this type of professionals. For this reason, we devote a great deal of our time to a thorough selection process so that we can offer the very best professional profiles to every one of our clients.
In this article we want to discuss those qualities deemed to be essential in an interpreter. They are:
Accuracy and integrity. The interpreter must be capable of perfectly understanding the message delivered in the source language and of transmitting it with total accuracy in the target language. This means the interpreter must always have perfect mastery of two or more languages to be able to transmit the message correctly.
Sufficient preparation. Interpreting is an extremely demanding profession that requires a great deal of preparation to ensure an optimum end result. Memory, concentration, the ability to summarize and stress management are just some of the aspects worked on. An interpreter is constantly learning, preparing and having to specialize in different market sectors. This sees them studying and preparing the correct terminology and concepts for the event.
Language knowledge and linguistic agility. Languages include an important cultural factor that must be known and assimilated by the interpreter in order to do a good job. This involves having to be aware that idiomatic expressions, cultural references and double meanings all form part of how we communicate. Ignoring this can have disastrous consequences. In turn, linguistic and grammatical agility also play a key role under these working conditions.
Impartiality. The interpreter must act purely as a channel and not alter the content of the message in any way whatever. When it comes to the essential qualities of the interpreter, impartiality is one of the most important. What is being said must be conveyed unambiguously and the words used in the exchange have to be carefully chosen.
Confidentiality. The interpreter must function as a mere communication tool and maintain total confidentiality regarding the subjects discussed. It is common practice to sign non-disclosure agreements with interpreters, especially when the subject matter requires it.
Responsibility. Interpreters work in a multitude of environments, some more serious and decisive than others. It is therefore important they are prepared to assume the responsibility that doing this work implies.
Ethics. Communication is an extremely complex process during which the interpreter must take decisions. That said, they must be governed by their professional ethics: integrity, accuracy, confidentiality, competence and neutrality.
Continuous training. The way people speak, the appearance of new terms and the technologies used are aspects that change over time and need to be kept abreast with.
Punctuality and a logical approach. Many meetings and other activities cannot start without the interpreter present, meaning being punctual is a primary requirement.
Memory and concentration. A good interpreter must be able to remember all the terms used in the source language so that they can convey them perfectly in the target language. They must also be completely focused on what they are doing and employ all of their senses in listening, understanding, analyzing and speaking simultaneously.
Other observations
To conclude, we would like to point out some of the differences between the two forms of this profession.
Consecutive interpreter: this involves interpreting after the partial or total intervention of the speaker. This option is perfect when there are few attendees and only one language combination. No technical equipment is required.
Simultaneous interpreter: interprets in real time. This mode is used at conferences and congresses and involves the interpreter working in a soundproof cabin. Unlike the former, this interpreter has to be a specialist in the subject under discussion. The high level of concentration this work demands makes it necessary for there to be two interpreters who will alternate when the duration of the event exceeds 90 minutes?
Whatever the case, interpreters do an extremely arduous job and are of great help in a whole host of environments. Having the characteristics described above is a guarantee of success and quality in the work they perform.