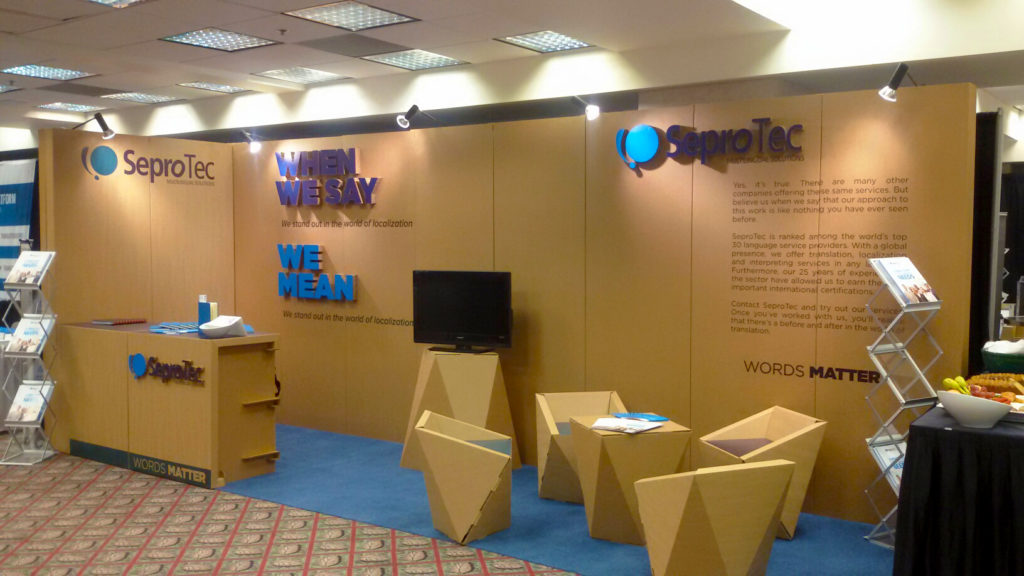 As part of its goal of supporting and integrating the most innovative initiatives within its sector, SeproTec has shown its support for the LocWorld organisation by agreeing to be a GOLD sponsor of its Montral event. Under this agreement, the Company will also participate by sponsoring other specific actions, such as the provision of corporate bags for all those attending.
The event, which will be held at the Hotel Bonaventure Montreal from 26 to 28 October 2016, will not be the first LocWorld sponsored by SeproTec. However, it will be the second in which it participates as a GOLD sponsor. This new undertaking, which is part of the Company's international expansion plan, is intended to contribute to the development of a solid and enriching project for the Localization sector.
Juan Julián León, CEO of SeproTec and member of the LocWorld Berlin 2015 Committee feels: "This has become one of the most highly anticipated events in the sector. The most relevant matters regarding the present and future of Localisation and Internationalisation are discussed and debated during this event. SeproTec is proud to contribute and support the development of this long-term project, as we have been doing for the past five years".
Our sponsoring of LocWorld Montreal 2016 confirms our Company's commitment to all those initiatives which favour the growth and development of the sector and contribute to promoting and defending innovation and good practise in all of its activities.