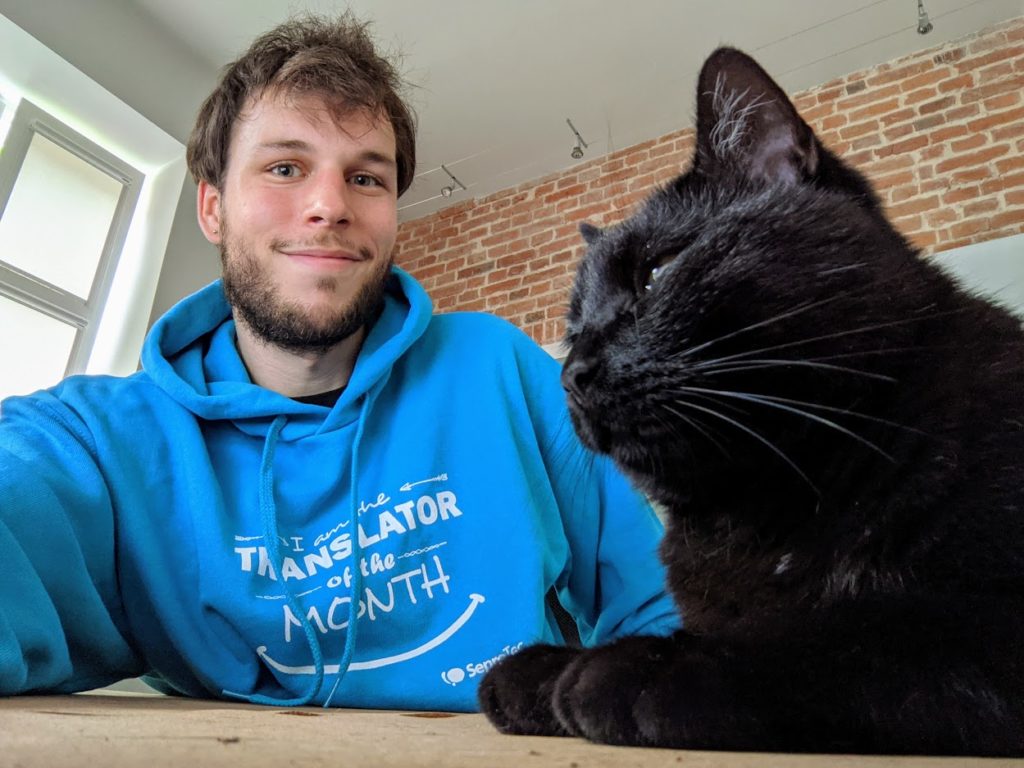 Jacek Szoblik is a 'must translator' when we deal with a technical translation into Polish, a cat lover and the winner of our June edition of the Translation of the Month  action.
This initiative is our way to way to say thank you! and recognize the efforts of the industry professionals: translators, the driving force behind every translation company's success.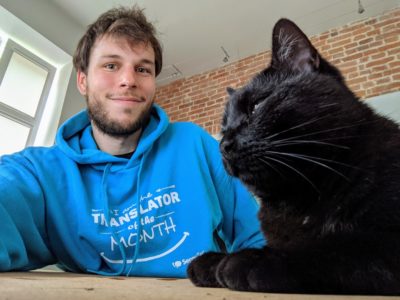 Dzień dobry, Jacek.
You are one of our most regular and trusted technical translators. How did you become interested in this specific field of the industry? Name 3 skills you think are needed to be a good technical translator.
Honestly, it was sort of necessary for me to get interested in this field. I worked at SeproTec Kraków as a reviewer so I had to learn quick to be able to get my job done. When it comes to the 3 skills… These are not really skills but let me answer this way: I think you need a great technical dictionary around at all times. Then, you need to be extra observant when you work to get into this technical texts' vibe and patterns. When you're good with the above two, you need to practice and get experience. Then you should be fine!
What are the most common translation problems in Polish, your mother tongue?
I'd say that for me it's that sentences in Polish can get really long. Sometimes you need to build really elaborate phrases to communicate something that was really concise in English. I wouldn't call that a flaw in general, though!
Sometimes you enjoy running away to the countryside or woods… That's so necessary! Do you usually take your work with you or prefer to leave it at home?
Absolutely not! It happens way too sporadically to disrupt my free time with a PC or particularly with work! Probably I shouldn't even take my phone with me.
We are in love with your cat! It is good to be able to spend time with your pets while working. Can you think of any other benefits you get from being a freelancer?
Well, it's nice to have some more freedom during the day which obviously isn't possible when working full-time. On the other hand, sometimes you need to sacrifice your weekend… I'm still wondering which work model is better!
What advice would you give to beginner translators?
Leave your home as often as possible! Work from different locations, move, don't settle in one place. It may sound like wasting time for moving around but for me it's refreshing and makes me interact with people.
Thanks so much Jacek for your time and good work. We really enjoy working with you! Enjoy your SeproTec hoodie.