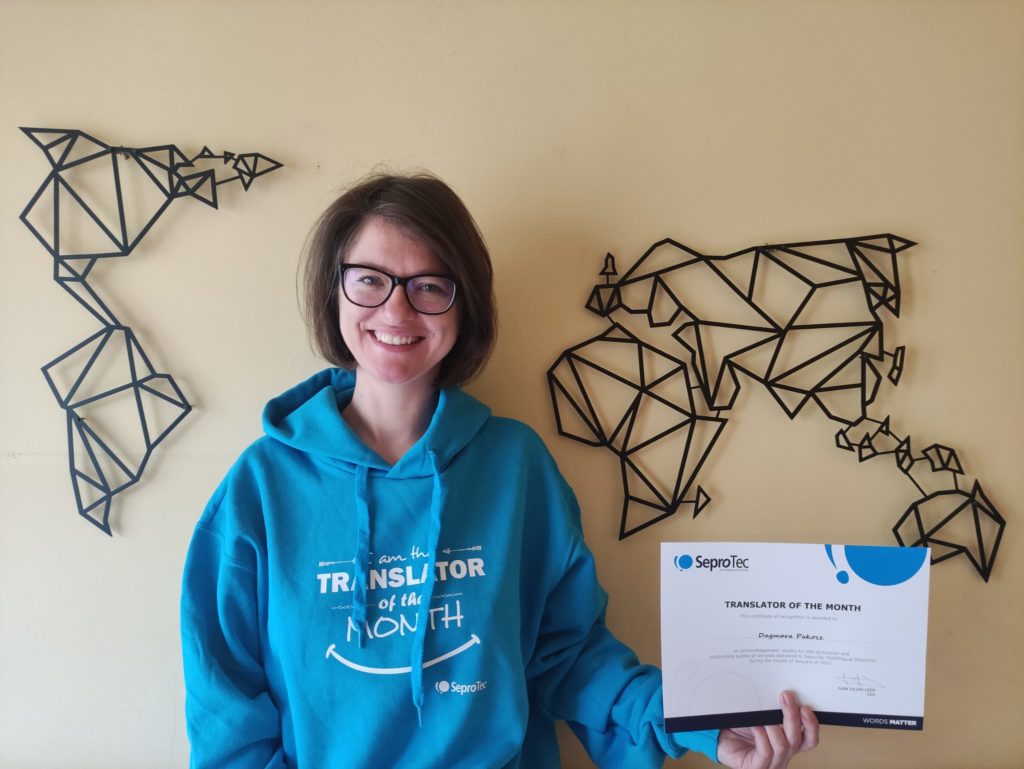 We're pleased to announce the winner of the January 2022 edition of our "Translator of the Month" action.
Translators are one of the most important pillars of the company. For that reason, this initiative is our way of saying thank you and recognizing the professionalism of their everyday work.
We'd like to introduce Dagmara Pakosz, a polyglot with a master's degree in Hispanic Philology who has become a "must have" within our team of translators based on her good performance.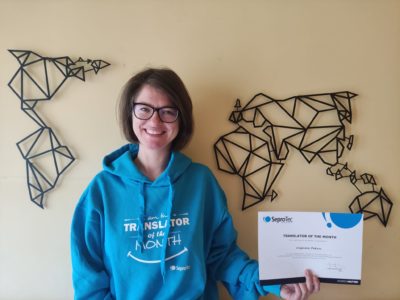 Hi Dagmara!
We know that you have more than 10 years of experience in the industry and that you're an excellent professional.
But we'd like to know more about you, so can you tell us:
How do you start your working day?
I start my day by checking my emails and completing high priority tasks. This is the time when I'm most productive. Then after about two hours, I take a break to read some news or stretch a bit.
Did you know that you wanted to be a translator before taking this path?
I always knew I wanted to work with languages, but I wasn't sure if it would be as a translator or in another field. It was certainly my dream, and I'm very happy that it came true.
We understand video games are your passion! Do you see localization as a way to put your passion to work?
Video game localization is my dream job. I really enjoy playing video games and working on their localization, which is a very creative (and demanding!) task. You have to take into account many factors, like the culture of the audience in your language, the character limit, etc. I must admit that even when I'm playing video games for fun, I can't switch my translator's brain off, and I still revise all the commas and analyze the localization.
What do you enjoy most about working with SeproTec?
I really enjoy the communication with project managers, who are extremely nice and professional. They respond quickly to emails and help resolve any queries that I might have! They're a pleasure to work with.
We've heard that you're also very keen on traveling! Is it easy to work remotely while traveling? What's your next destination?
One of the best things about being a freelance translator is that you can work from literally anywhere, as long as you have access to the Internet (which includes for example, working from the airport while waiting for a flight). The next destination on my list is Norway! I'd love to work from a cabin somewhere in the woods, but I doubt I'd have good internet access there. In that case I'd just have to enjoy nature and simply disconnect, which as we all know, is so necessary.
Thank you so much for taking the time to chat with us and congratulations on winning the award.  You certainly deserve it.