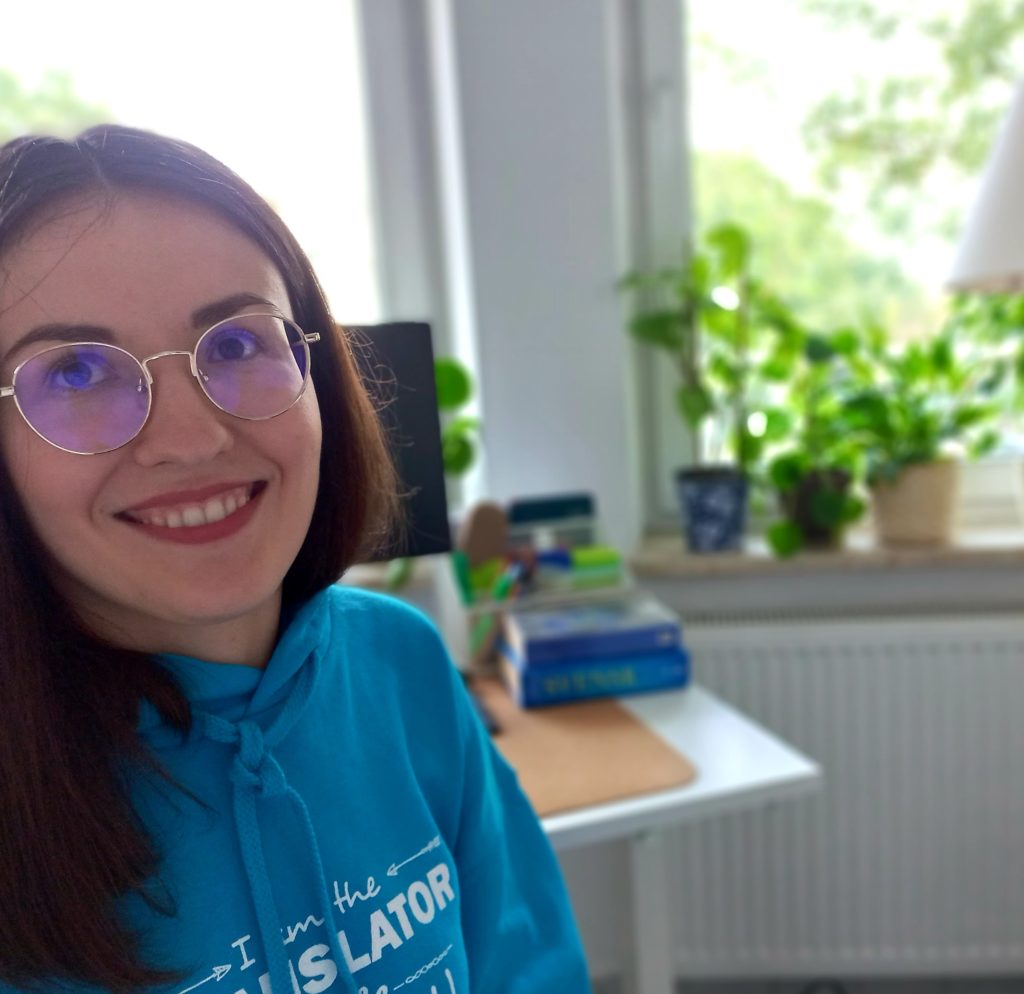 We are more than happy to announce the winner of the July 2021 edition of our Translator of the Month action.
Translators are the driving force behind every translation company's success. This initiative is our way to way to say thank you! and recognize the efforts of the industry professionals. 
We would like to introduce Justyna Kwiatkowska, a polyglot and literary translator who has become a "must have" within our team of translators based on her good work.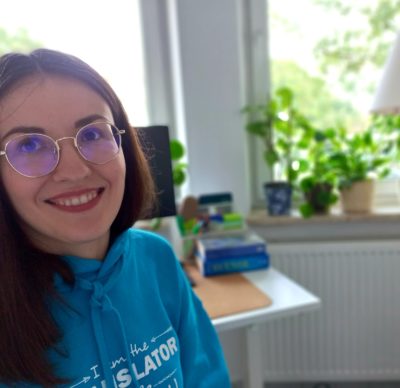 You have a Master's Degree in Swedish Philology, that is awesome! Also, you studied German Literature at Heidelberg University in Germany. Did you know that you wanted to be a translator before taking those paths?
I believe I did. I always enjoyed learning foreign languages and started producing translations already in early high school. I could spend hours trying to figure out how to translate my favorite parts of German or English songs and books. Over time, as I started learning Swedish, my passion for languages and literature continued to grow and I realized I wanted to dedicate myself to translation. The studies I chose equipped me with the tools that made that possible.
As a literary translator yourself, do you consider reading a training to continue to improve your translation skills? Which books did you enjoy the most?
Of course. I read other people's translations and as well as books in Polish and other languages I speak. It inspires me and furnishes interesting solutions to problems I encounter myself. Right now I'm absolutely fascinated by Marcin Wicha and Therese Bohman.
You are also a plant lover! It is said that having plants around the office greatly improves people's moods; you probably have plenty of them! As a translator, how do you keep a healthy mindset?
You're right. I own many plants, my favorite ones are peace lily, pilea, spider plant and fern. Taking care of them or just looking at the green windowsills is very relaxing. But my translation OSH consists also of going to the pool – after all, the spine is one of the most important translation tools.
Do you have a life motto?
"Live long, read lots."
Have you ever encountered an ethical or moral dilemma on a translation project? How did you handle it?
As a professional translator I deal with all sorts of text in diverse subject areas. When I notice that they differ from my closest-held beliefs, however, I sometimes have to reject them – which rare but can happen!
Thanks so much Justyne for your time and good work. We really enjoy working with you! Enjoy your SeproTec hoodie.