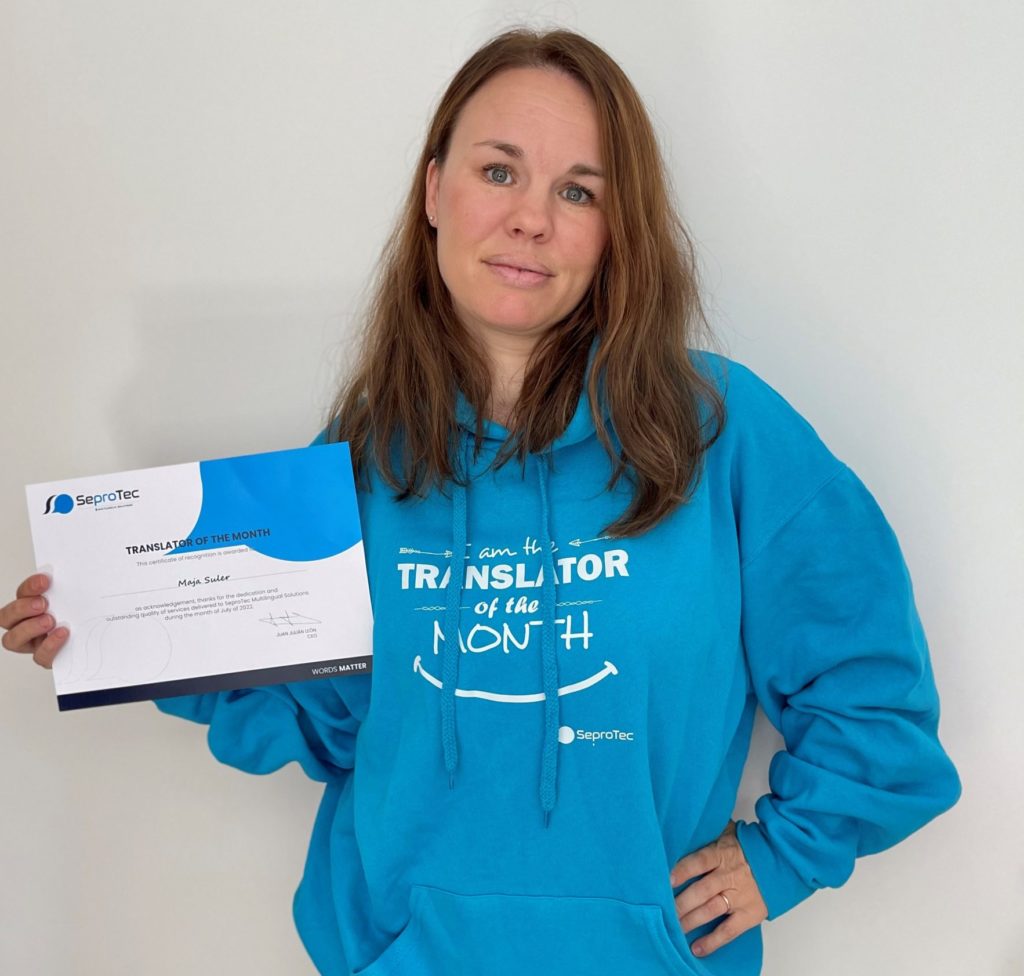 We are pleased to announce the winner of the July 2022 edition of our Translator of the Month action.
Translators are the driving force behind the success of every translation company. This initiative is our way of saying thank you! and recognizing the efforts of industry professionals.
We would like to introduce Maja Suler, a native Slovenian translator with a brilliant career ahead of her.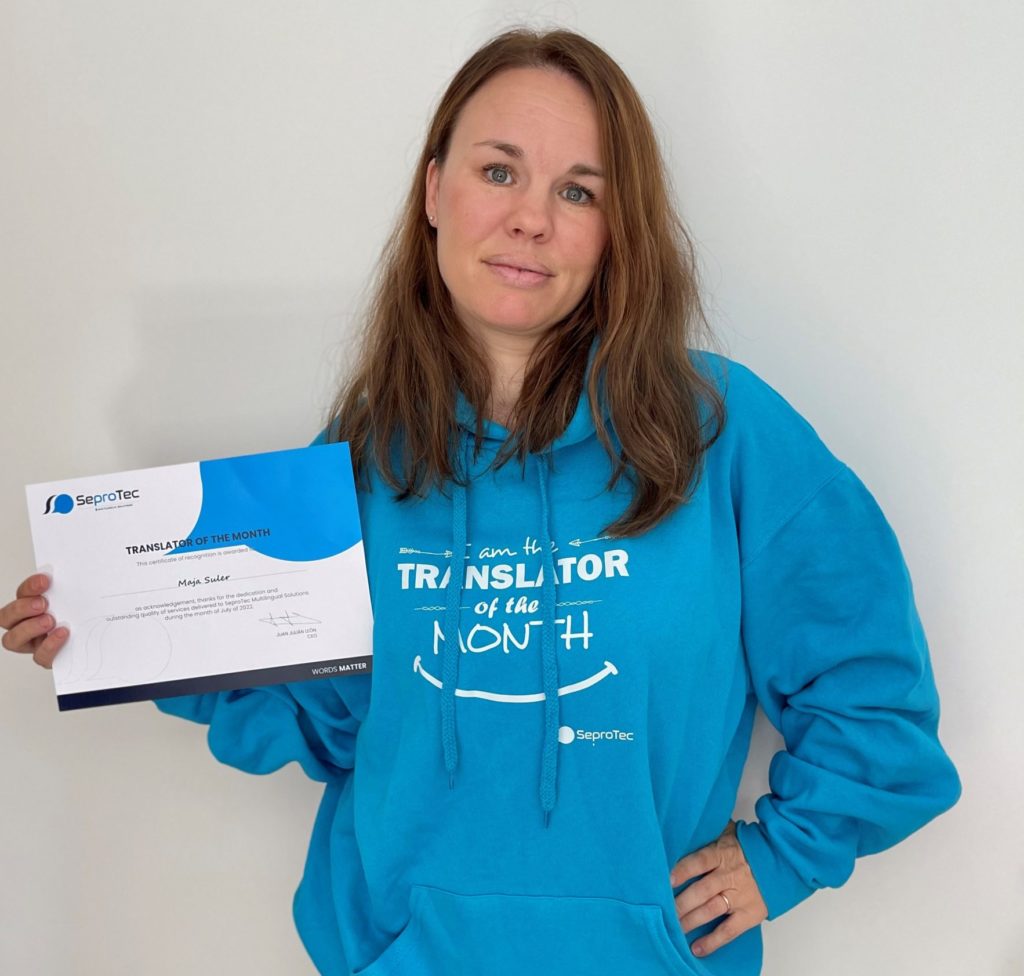 Hello Maja,
You studied Spanish and Italian Philology. How did you become interested in Translation? Is this your only field of work?
Languages have always been a passion of mine. Since I was very young, I wanted to study Italian. I loved how it sounds and my hometown is basically on the border with Italy. My interest in translation came naturally while I was studying at the university during translation lectures. Apart from translation, I also perform revision and proofreading tasks.
What are the most common translation problems in Slovenian, your mother tongue?
One of the biggest problems that Slovenian translators face is the lack of materials and resources, although the situation is improving little by little. For example, I still work with a dictionary in paper form 😊. Another important issue to bear in mind when translating into Slovenian is the grammatical aspect (perfective aspect and imperfective aspect), which is quite complex.
Do you have a fixed schedule for work, or do you usually finish your day when your work allows you to??
Leveraging family life and work sometimes means finishing the day when the work allows me, even though I try to work on a fixed schedule.
You are passionate about traveling! Is working remotely while traveling easy? What's your next destination?
Yes, indeed, I love travelling. I wouldn't say working remotely is that easy, but it gives me freedom to visit my family and friends in Slovenia and stay with them longer, while being able to perform my work obligations. My next destination is Sierra Nevada!
What advice would you give to beginner translators?
I would say "the devil is in the detail"! Be very thorough, double-check your sources, allow yourself a learning curve and enjoy your work!
Thank you so much for taking the time to chat with us and congratulations on winning the award. You certainly deserve it.